It can be easy to throw everything into a storage unit and forget about it. After all, it's not like it is part of your home, and you only need it to keep some furniture, tools, or a boat stored during the off-season. That's what the thinking may be, but in reality, keeping your storage unit organized does not only make it easier to move in, it improves the quality of your investment. Think about how much more room there is in your apartment or home after renting your storage unit, and how easier it is to find what you need. Shouldn't the same be done for where you need to take out valuable belongings? Start organizing your storage space with these tips so you can get more out of your money.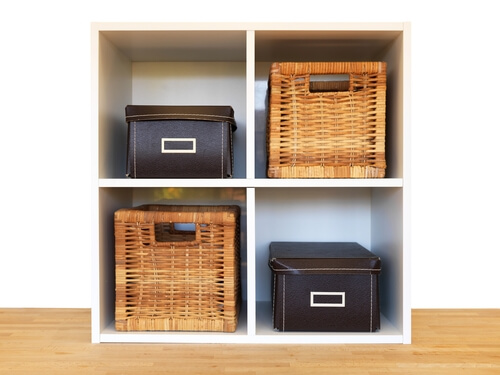 Planning
Before you put anything in your storage unit, draft out a floor plan. Take measurements of your storage unit - usually, the company that owns the units can give you exact numbers. See how your packed items and furniture can fit in. A plan can help avoid any hasty decisions, especially if you are packing a storage unit in the middle of a move or renovation where you may not have a lot of time.
Boxes
You should keep three aspects in mind with boxes: labeling, size, and weight. Labeling is self-explanatory, you want to make it easy to find what you need when you start digging through a pile of cardboard. As for sizing, you want to keep things consistent with only two different sizes. This limit makes it easier to store and stack items in your storage unit. Finally, while you want your box heavy enough to avoid tipping over, you don't want it to be so heavy that you can't lift it or that everything inside falls through the bottom flaps. Don't make your box stacks so tall that taking it apart feels like a gamble.
Furniture
Furniture is often difficult to move in and out of the house and is liable to scratching and other damages. Take your furniture apart when you can before storing it into your storage unit. The pieces are easier to move and less likely to come to harm. Make sure that you keep any of the nuts and bolts used to build the furniture together in a labeled container so you don't lose them. If you can't take furniture apart, benefit from whatever space it may have. For example, a cabinet can act as a makeshift shelf for some of your boxes.Still looking for a storage unit for your needs, or not happy with how your current storage unit is laid out or maintained, check out some of our options at Treasure Island Storage. We have several locations in New York and New Jersey, with climate controlled storage units, 24/7 access, and around-the-clock security.